State of emergency declared for Macon County | News
The Macon County Board of Commissioners have declared a state of emergency for the county due to heavy rain with the possibility of potential flooding. 
According to a news release, local officials and emergency medical services are continuing to monitor Macon County areas that could reach flood levels by Monday.
The waters affected a trailer park in Oglethorpe Sunday, but didn't submerge it.
"I got the call probably at around 3:15 this morning saying my car was under water," Amy Parker, a Macon County resident, said.
She was able to move her vehicle to higher, dyer ground. With the water just shy of kissing her front door, she's grateful her home isn't submerged. 
"I've been through the flood of '94 and this is nothing compared to the flood of '94," she said.
The disaster that displaced hundreds of people 21 years ago, brewed a more vigilant Emergency Management Department in Macon County. EMA Director James Conner said he went into full prep mode days ago.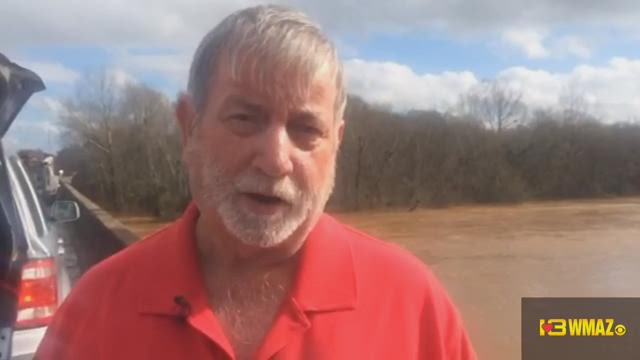 "The week of watching the rain and watching the river rise was beneficial to us in being able to plan and pull things to together," Conner said.
He was mainly concerned about Flint River. It typically tops off at around 10 ft. It reached 23 ft Sunday. He said that's still not high enough for a panic, but people should proceed with caution.
"Do not drive through water that is across any road, paved or dirt," Conner said.
Volunteers, along with Macon County Public Works, Montezuma Water & Sanitation and the Macon County Fire & Rescue, are placing sandbags to reinforce the Montezuma Levy, in case certain areas reach flood levels
The American Red Cross has been contacted, according to the release, and is prepared to open an emergency shelter, if necessary.
Officials urge motorists not to drive around any barricades and to avoid rivers, creeks and standing water.